Hosting platform for Meltano and Airflow
We take care of the server infrastructure so that you can focus on managing your data flow.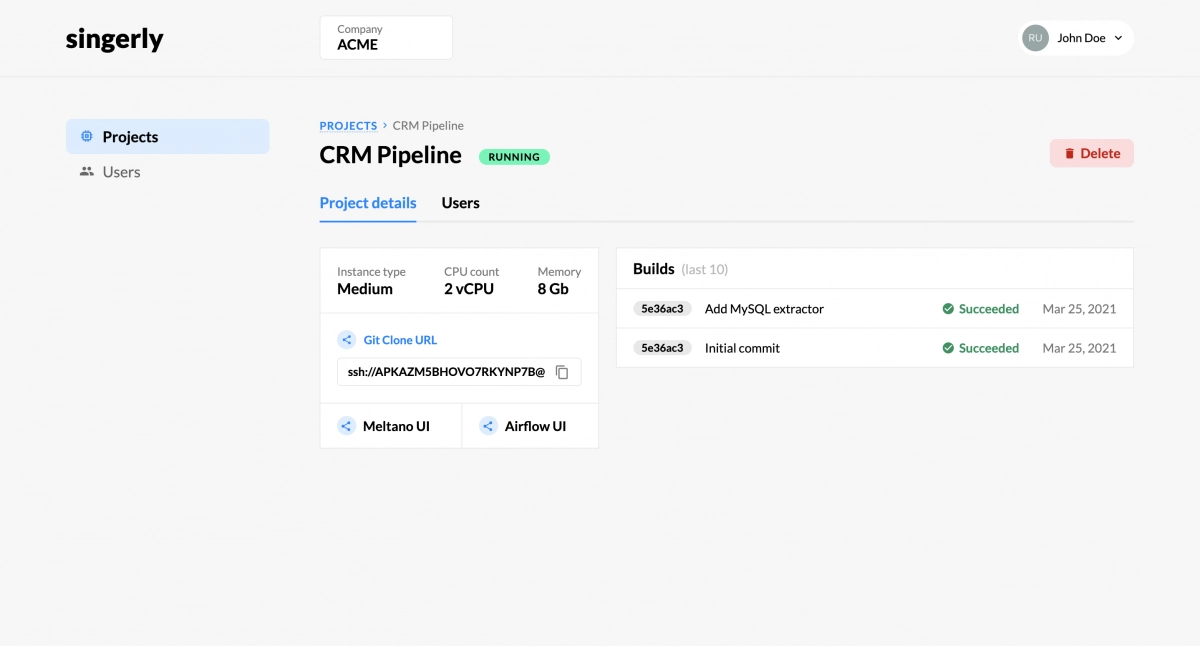 Spin up your Meltano project in minutes
No more manual server setup and configuration to host your Meltano installation. With just a couple of clicks you'll have your Meltano project up and running.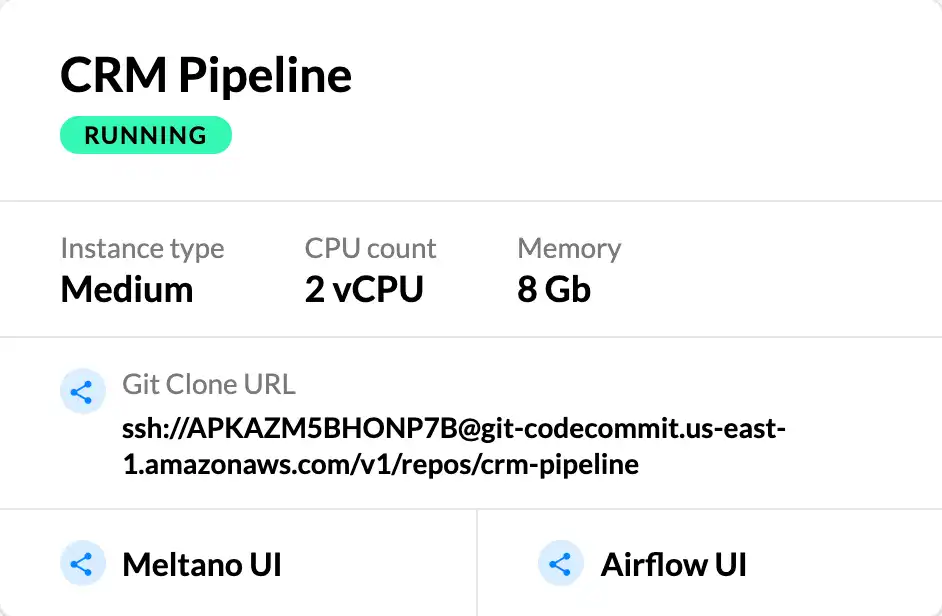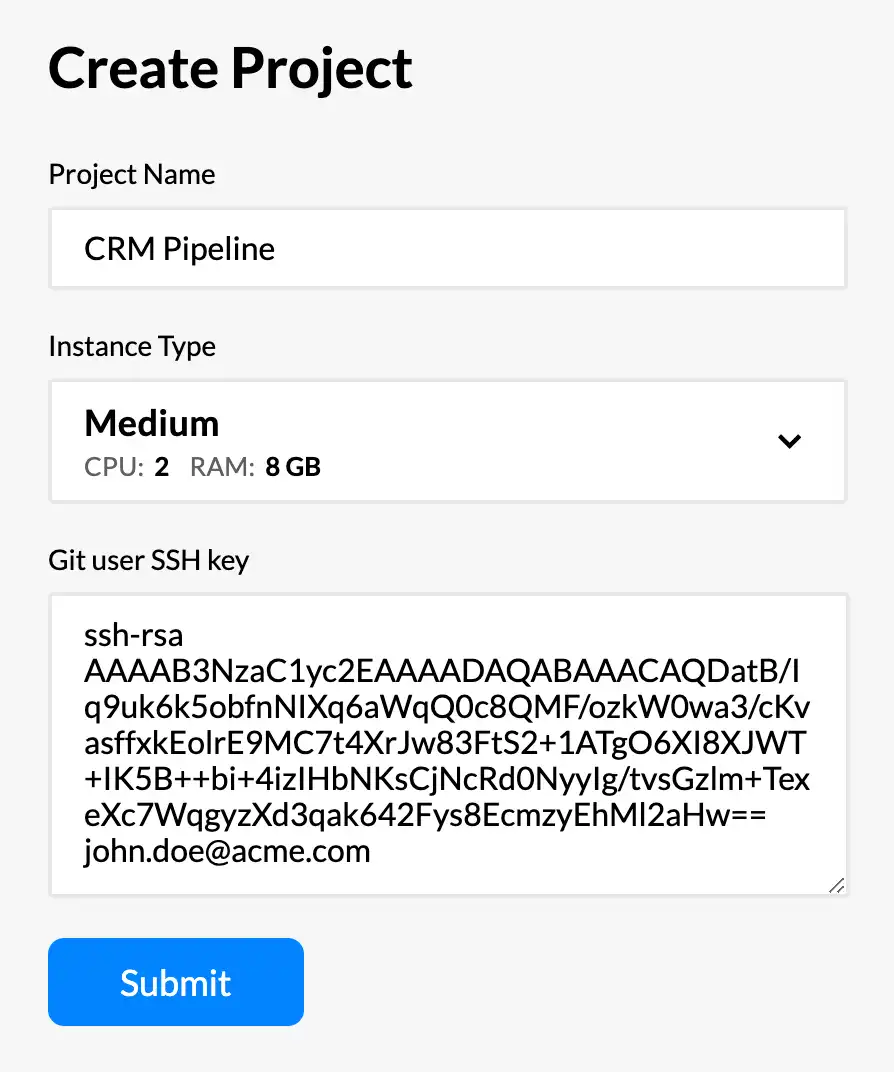 Airflow included
Every Meltano project comes with pre-installed Airflow, which you can launch and manage through a user-friendly interface.

Preconfigured CI/CD pipeline
Just push your changes to the git repo and we'll handle the rest - including project build & deploy. You'll get notified on each build through email.
Wide variety of connectors
You are free to install and manage any of the hundreds of available open-source taps or targets